I was accepted to the Pharmacy Field School as a second-year undergraduate going straight into the graduate program at Saint Louis, Missouri, the USA run through the private Saint Louis College of Pharmacy. This program is a tremendous opportunity for me. As I am the first of my family to go to college, let alone graduate school. However, I need your help to pay the program fee, medical expenses, loans and interests on everything which is $490,000 (USD).
Hello!
My name is Thanh Bui. I'm a 25-year-old undergraduate student in Pharmacy at Saint Louis University, and I'm trying to raise $490,000 USD to fulfill my dream of studying Pharmacy at Saint Louis College of Pharmacy at Saint Louis, Missouri, USA.
 I have dreamed of being a Pharmacist since I was a little girl. As an undergraduate student in Pharmacy, I am on the way to realizing my dream and am looking for ways to gain valuable field experience to broaden my education.  Imagine my excitement when I found out I was accepted to the study Pharmacy at Saint Louis University.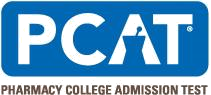 Pearson
19500 Bulverde Road
San Antonio, TX 78259
OFFICIAL SCORE REPORT
Candidate Name: Thanh Bui
CID: 14052600039
Test Date: July 18, 2014
| | | | | | |
| --- | --- | --- | --- | --- | --- |
| Multiple-Choice | SS | PR | | Score | Mean |
| | | | | | |
| Verbal Ability | 432 | NA | Writing | 4.0 | 3.36 |
| Biological Processes | 418 | 69 | | | |
| Critical Reading | 417 | 85 | | | |
| Quantitative Reasoning | 410 | 67 | | | |
| Chemical Processes | 449 | 96 | | | |
| Composite | 424 | 87 | | | |

Scaled Scores(SS) are standardized scores based on items answered correctly and test form difficulty. The Composite SS represents an unweighted average of the subtest scaled scores. Scores for the multiple-choice subtests are listed for the current subtest titles rather than their titles prior to July 2016. Composite SSs earned prior to July 2016 have been recalculated without Verbal Ability to be consistent with those received since July 2016.
Percentile Ranks (PR) indicate the percentage of examinees from the current norm group who received a scaled score lower than a given score. PRs obtained from July 2016 on are based on the current standards, which were determined from the performance of PCAT examinees from July 2011 through January 2015. PRs received prior to July 2016 were originally based on the previous norms (June 2007 through January 2011) but for reporting purposes have been converted to the current PRs, including Composite PRs based on recalculated SSs that do not include the Verbal Ability subtest.
Writing scores earned since July 2012 are reported on a 6-point scale. The Writing Mean indicates an average of all scores earned during the 12 months prior to a test date.
Notes: "NA" suggests that the mentioned scores are not applicable for that test date. Because Verbal Ability is no longer included on the PCAT, a scaled score for this subtest is only reported if earned prior to July 2016, and percentile ranks are no longer reported. Writing scores obtained prior to July 2012 are not displayed because they were reported on a 5-point scale for Conventions of Language and Problem Solving, which would make comparisons with the current scores misleading.
The scores displayed in this report are official but cannot be presented to schools as a substitute for an Official Transcript.
For more information, refer to: www.pcatweb.info
My aid of studying pharmacy is just to reach out to medical needs of poor people in our society who can't afford medical bills through establishing a Non-profit Organization. I became a Pharmacy coordinator for a nonprofit clinic in Mexico which I and my team affected right number of people positively. I've been volunteering my whole life, but volunteering with health care was the best years of my life. That's how I knew pharmacy was the path for me.
But then… not too long,
 Family stress
Studying stress
Monetary stress
Health stress
Arrested me. With little or no time, I had a seizure in my second professional year, which affected me emotionally, physically, and otherwise.
I wasted five good years of tuition because of this illness, I'm back to square one with four more years of school debts and probably medical bills to pay.
This semester I am struggling to pay my school the rest of the money I owe for the past four years plus my medical bills which have accumulated HUGELY.
So I am asking for your help.
I need to make this money as soon as possibly since I am unable to register for next semester until this bill is paid.
I am trying to find ways to make this money in any way I can but this is truly my last resort.
If I am not able to pay the school these funds that I owe I will more than likely have to drop out.
Of course, the last thing I want is to drop out of school.
Medication is a huge part of my life, not only because I am taking so much. But also because my father himself, took over the counter painkillers for a year straight with no consultant about his pain. In the end, he died of spinal cancer. In fact the cancer had started somewhere and moved to every organs that we don't even know where it started! My mother is also on the same path now and I want to do everything in my power to prevent the same fate as my father for her. When I worked at a retail pharmacy, I wish I had the knowledge about these medications enough to help them manage it or find different ways such as coupons and calling insurance companies to help get them the most affordable medicine. Because not people do go to different pharmacies and different doctors without knowing the harmful interactions of these different prescribed or non-prescribed medication. I would very much like to prevent what happened to my step-dad, happen to anyone else. I want to help provide communities that are too poor to afford medications and educate them on health literacy so that they can live their lives to the best of the capabilities.
Even if I somehow get out of pharmacy school through federal loans, the medical debt collectors will eat me alive and I'll never escape the retail store to build my dream non-profit. I wish to reach as many soul and help as many people as I could by ending the school with even a little debt that I can pay off and still be able to do residency. I know that I cannot do this without your help because I would not be able to pay off my loans with the wages of residency and learning to start a non-profit.
So if you or anyone you know can help in any way that would be amazing.
Thank you in advance for any help that you can give. I am eternally grateful.
If you would like more detail about my situation or any more specifics feel free to contact me.